Annual Service Contracts
---
General Terms of AMC
---
This agreement is initially for a period of one year commencing from the date of payment of AMC charges.
During the contract period defects in the software shall be rectified by the company or by its authorized service franchisees. Solution provided is solely at the discretion of the company.
No work shall be undertaken on Sunday, DCS Infoway holiday and beyond office hours of Company
The customer shall provide full and free access of their machines to provide service thereon.
AMC is provided to One CD Key. If the customer has more than one registration or product they should take separate AMC packs for each Cd Key or product. AMC Key is not transferable to another CD Key. Even in the case of version up gradation. Validity of AMC will also end with Product Cd Key.
DCS Infoway or its service engineers are not responsible for failure or malfunction of software or its database due to Computer problems, Hardware malfunction or Virus problem. Data security is the sole responsibility of the customer or owner. However our technicians will put reasonable endeavors to provide solutions. Repeated failures of machine will void AMC contract.
DCS Technician may be allowed to take the faulty database to Service center if the need arise.
Customer is responsible to provide Original AMC card for verification during onsite support and Customer is responsible to provide AMC Key for online support.
Complaints related to Printing bills and settings normally requires Onsite support however Our technicians will put reasonable endeavors to provide solutions through online.
BarCode printer Design related issues will be treated as settings related to printer, Barcode template design is not covered under AMC.
This Agreement is between Customer (1st Party), authorized dealer (2nd Party) and DCS Infoway (3rd Party). Change in ownership or change in geographical location of system will void AMC contract.
AMC packs issued for Kerala circle is Applicable for Kerala only. Note : Each City or Country may have a different AMC Code and has to be used in the particular geographical location.
Customers should appoint trained staffs for operating software. Rectification of Errors caused by novice users will not be entertained.
No kind of data entry work comes under the preview of AMC
DCS Infoway reserves the right to block customers from renewing AMC.
This AMC shall be offered only to new software's or Software's having no Complaints at the time of entering into the contract.
In case of dispute, this contract is subject to jurisdiction of Kollam, Kerala courts only.
---
Onsite Support Terms
---
Three onsite visits (after three free visits travelling expense will be charged on actuals)
Free AMC on site visit is applicable within 15 Kilometers of city limits or from the service center, above 15 Kilometers travelling expense will be charged on actuals.
Onsite service will be carried out only during working days, Sunday and national holidays will be exempted.
---
Online Support terms
---
Online support will be carried out only when a trouble free internet connection is available
Unlimited online support will be provided to genuine complaints
---
Not covered under AMC
---
AMC is not aimed for training purposes. Online or Telephonic Training will not be given under AMC
Repeated Software complaints due to faulty hardware usage of non-recommended configuration. Change of registration is due to hardware component failure.
Support related to features which are not present or available in the particular software.
Any support related to NON DCS software's (even though complaint started after installing DCS software)
Any support related to networking complaints
New Features
---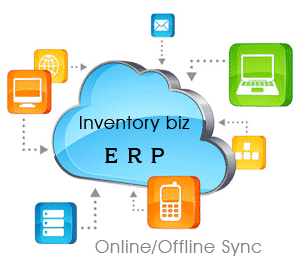 DCS INFOWAY
copyright © 2019